Aproda Equipment & Tools Solutions
setup and user guide
Aproda Equipment and Tools Solution.
Helps you to manage and calculate item specifications.
Create Workflow for different kind of Sales Processes
Jump to the next Workflow Step with a push of the button
Automate your Order Backlog allocation
Have different Item types with subsequent Pages (machine type, supplementary item type, machine, supplementary item, components)
Create Service orders within the Sales Module
Create & Manage Rental Machines
Link Supplementary Item Types and Components to Machine Types
Register Labor for Service on Sales Orders
Assisted Setup
1. Starting the Assisted Setup
The assisted setup guides through the steps to setup ASMS. The assisted can be found by using the lookup function of Microsoft Dynamics 365 Business Central by looking for assisted setup.
1. Step: Search --> Assisted Setup
2. Step: Select the assisted setup of ASMS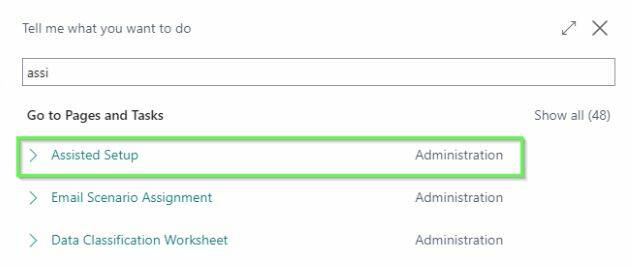 Content of the assisted setup
The setup wizard helps the user to setup different tables in Business Central. These tables are required to us the full functionality of ASMS. The wizard contains out of 4 pages with the content shown in the following table:
Page 1: General Information
Page 2: Machine setup tables (No.Series, Item Templates, Business Type setup, Business type workflow, machine setup, inventory setup, UoM for Rental, Item Categories, Counters)
Page 3: Time Registration setup (Base Calender, Absence Reasons, Work types, job setup, user setup, resources, resource setup, work hour templates)
Page 4: Closing Page
Process case: Machine sale