Microsoft Cloud
ERP - CRM - IT
A unified cloud platform for digital processes
Microsoft Cloud: secure. flexible. scalable
SME companies are successful thanks to a high level of customer orientation and flexibility in the market. The strong currency, the shortage of skilled workers, economies of scale of large companies and technological changes are increasingly challenging SMEs. The technology used is an important element in ensuring long-term success.
Our ERP, CRM, and IT cloud systems ensure the process foundation:
they enable the mapping of new business models
they provide a real-time overview of customer relationships and business development
they adapt flexibly to the requirements of the business
they enable modern and comfortable working
The advantages of cloud solutions for your SME
The advantages of our CRM & ERP cloud solutions for small and medium-sized companies are manifold. Thanks to the low effort, cloud solutions are particularly suitable for small companies, as the ERP is outsourced to the cloud with cloud operation. You don't have to worry about maintenance or operation. The security risk is also significantly reduced.
Most companies rate flexibility thanks to the operation in the cloud positively. In addition, Microsoft Dynamics NAV Cloud is excellently integrated into Microsoft's solution portfolio. For example, there is a seamless transition to Office and CRM cloud solutions.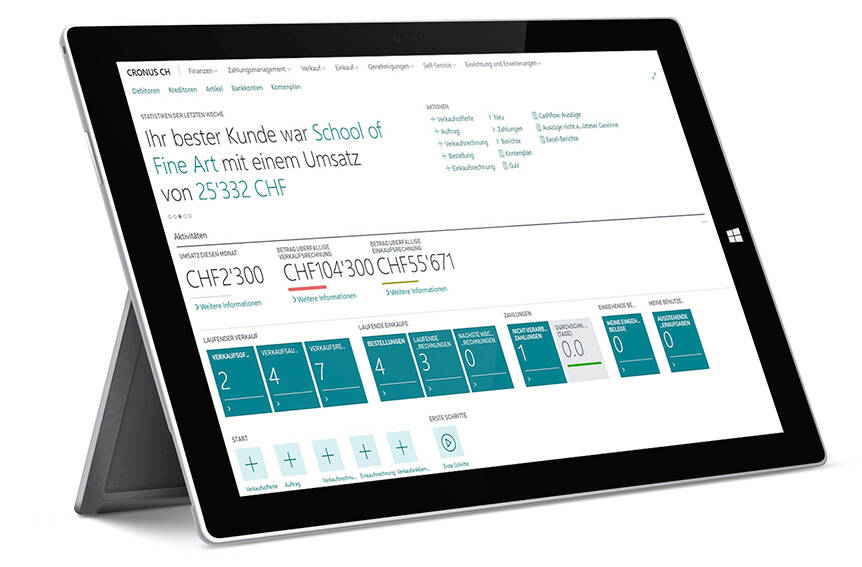 Shaping growth with Microsoft Dynamics Business Central
Knowing how much margin a customer brings - understanding how product sales are developing - optimizing inventory management - proactively initiating after-sales services and processing sales orders efficiently - are all important prerequisites for positive company development.
The Cloud ERP Microsoft Dynamics 365 Business Central is a suitable working tool for this and helps to identify business opportunities in everyday life and to open up new markets.
The Digital Workplace: On the Way to the Modern Workplace
More devices, new regulations, more data: the data landscape is becoming more complex. At the same time, cyberattacks have increased since the pandemic and the phenomenon of shadow IT has increased due to new working models. Employees want more flexibility to work from anywhere. Companies must put on different hats when it comes to the digital workplace. On the one hand, it is about modern ways of working regardless of time and place. On the other hand, compliance and cost-benefit aspects must be considered.
Hybrid working requires viable technology solutions. Find out how the Aproda Digital Workplace supports you on your way to the digital workplace.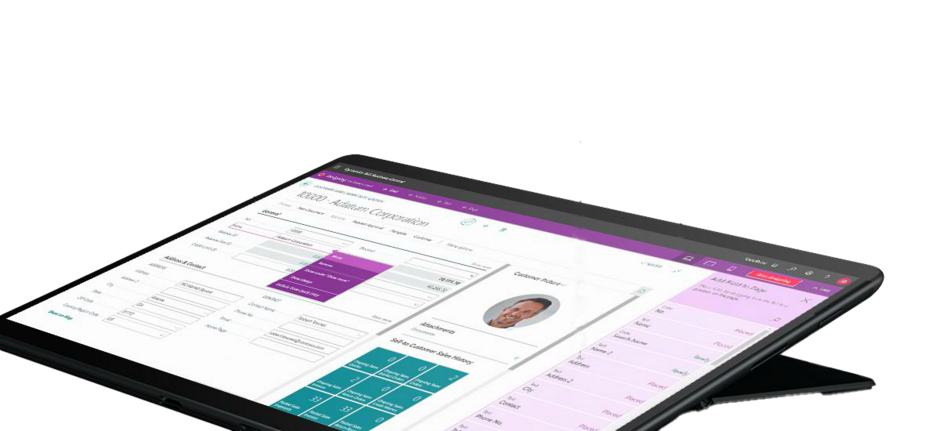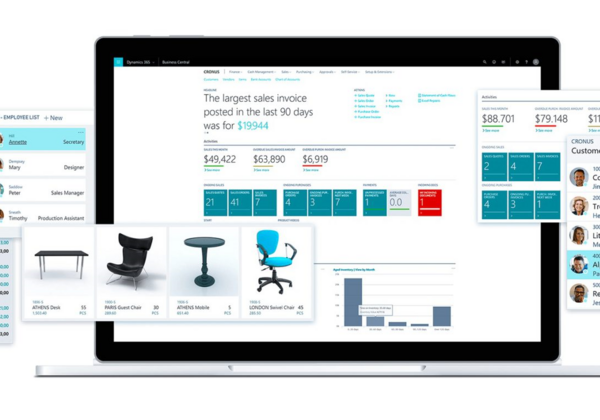 Standardized transformation to the cloud
For us at Aproda AG, a partnership-based cooperation based on trust is the basis for a successful transformation. With over 38 years of experience, the highest level of certification at Microsoft, and an expert team of 145 employees, you have a partner at your side who brings you the security and reliability you need on this journey.
Proven project method of Aproda AG
You need your employees in your day-to-day business, which is why we work with standardized templates and our proven project methodology. This reduces the time required and ensures the success of the project. Your business continues to develop even after the project, so our customer support team is always there to develop your cloud system with you.
Professionally accompanied transition to the cloud
For the transition to the cloud, we are happy to support you competently with our many years of experience in transformation. Our goal is that you can work quickly and efficiently with your new ERP and CRM Cloud solution and fully benefit from the advantages of the cloud.
That's why we accompany the transformation to cloud solutions and support companies and their employees with training and product launches. Even after that, we are permanently available as a partner – for queries, product extensions, or other questions and requests. You can rely on a partner at your side who accompanies the technological and cultural change and shows the way so that the set goals can be achieved together.
Want to know what the cloud can do for your business
Get in touch and learn how we can transform your business processes with Microsoft Dynamics 365 Business Central
Advantages of cloud solutions
Flexible: You can adapt the quantity structure to your needs on an ongoing basis (users / modules)
Secure: The operation and maintenance are our responsibility
Sustainable: The updates you paid regularly and without additional investment
Modern: The surface and the functions are constantly updated
Integrated: Office and Microsoft integration and standard API
Why Aproda AG
Since 1983, we have been accompanying SMEs on their way to digitalization by transforming our customers' business processes into state-of-the-art software and system solutions. When it comes to implementing the entire IT of SMEs on time and on budget, we are among the best in Switzerland.
Business & technical consulting
Professional competence of our employees
Commitment & experience
Quality & availability of our support
Do you have a question
Sven Schwerzmann | Solution Sales Specialist
Then I would be happy to advise you personally. Give me a call: 058 200 14 14 or book a consultation with me directly. I am looking forward to hearing from you.
This could also be of interest to you?